Try the golf league software free and see for yourself
When you buy a new car, you test drive it. If you're checking out a new pair of pants, you try them on. Want to see if the cloud-based League Manager is right for your golf league? Try it!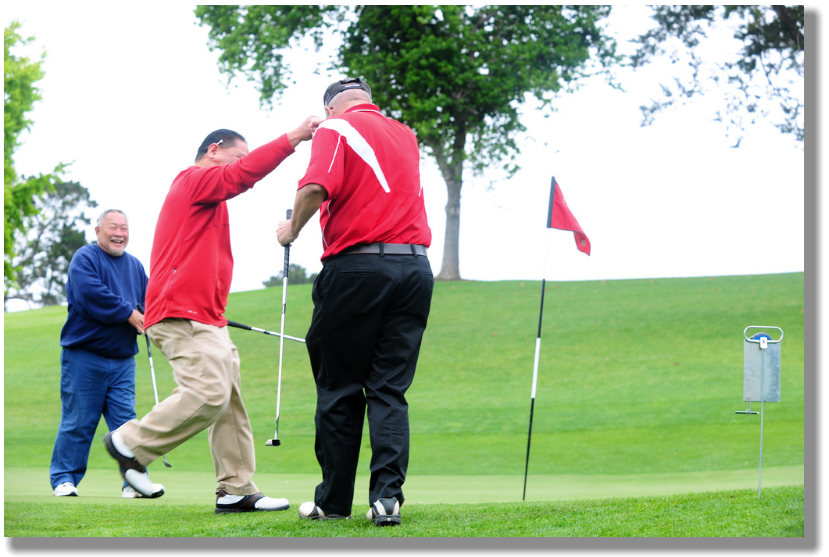 How long can we try League Manager?
When you sign up, give us the date your league starts and we will set up a free trial that lasts from now until the second event of your league.
Is this the full version of League Manager?
We give you the keys to all the features of the League Manager. There's a built in sample league that you can put through the paces. You can also create a league with your players and you'll have a website address with your own league name.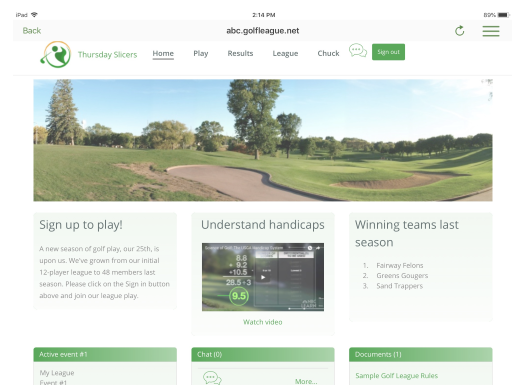 Can League Manager do things the way my league does?
League Manager is very flexible and can adapt to almost any golf league requirements.
Create individual or team leagues
Play on any number of courses
Give your league website your look and feel
Add players, import players, or have them sign up online
Option to let League Manager collect league dues
Manage team names and divisions
Schedule automatically or manually
Set up handicaps the way your league does handicapping
Set up points like your league does it
Choose the way a virtual or "ghost" substitute operates
Add scores to establish an initial handicap
Select results reports before the season starts. Results are automatically posted to your league website
What if I have questions?
The software is easy to use, so most customers never require help. But if you need help or advice, don't hesitate to email or call. We are here to help. More information...
Will League Manager save me time and effort?
If you're currently managing a league without software, on Excel, or inefficient software, then you can save hours each week. Here are some ways you save time and effort.
Start your league by using last season's players and settings, importing player information, or let players sign up for league. No manual input of data!
The automatic scheduler sets up all the pairings for the season.
If you want – this is optional – let League Manager collect league dues for you. One click sends reminders for players to pay.
You need not always be the source of league information. Your league website becomes the source of all things league for your players.
Before the season begins, select the event and season results you want. These results will auto-publish to the website when you "finalize" an event. No labor-intensive upload of correctly formatted reports.
The option to let players enter scores on their smartphones during or after the round. You don't have to spend your time posting every player's score...just verify. This option provides a live leaderboard the players can access on their smartphone.
Print scorecards on plain paper with handicap strokes ("pops") dotted on the cards.
Send email to one, some or all of your league players from League Manager to quickly communicate to the league.
If you want, players can sign themselves up for skins as well as find a substitute for themselves.
Handicaps are automatically calculated for each event.
Points awarded automatically.
Add other administrators to share the duties.
On-screen checklist setting up your league as well as a checklist for running each event. No wasted time wondering what to do next.
US based support by phone and email to answer your questions in a timely manner.
What will League Manager cost?
$5 per "regular" golfer. Substitutes play for free.
No setup fee or monthly fees.